Delivery Information
Our delivery options and prices
At Mainline Menswear, we take the business of getting your order delivered seriously. Alongside our primary international delivery partner DHL we work to despatch every order the same day, providing our security check results are satisfactory.
Christmas Last Posting Information - Ireland : We want everybody to be merry this Christmas, so to ensure that all orders are delivered in time we will be guaranteeing pre-Christmas delivery on any Ireland orders placed before 9am GMT on Friday 20th December 2019. Any Ireland orders placed after this time will still be processed and dispatched as fast as possible, and we will endeavour to deliver them pre-Christmas, but cannot guarantee this.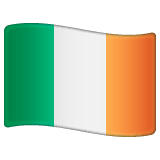 Ireland
Please Note:
* Approximate time scales given due to courier service and customs. For a more accurate delivery date please contact customer services.
* For orders placed on or around UK Bank Holidays please allow an extra 24 hours for delivery.
Our Courier Partners