 How To Make Your Trainers White Again
White trainers are an easy pick for any outfit but keeping them clean is another matter. A pair of trainers are the anchor to your wardrobe this year; matching with pretty much anything, from day-to-day jeans to business-casual shirts. These are a must needed fashion piece that can be your go-to shoes when you're not quite sure what to wear.
Inevitably your white trainers are going to get mucky, so here is our easy 6 step guide on how to clean your trainers and make them white again.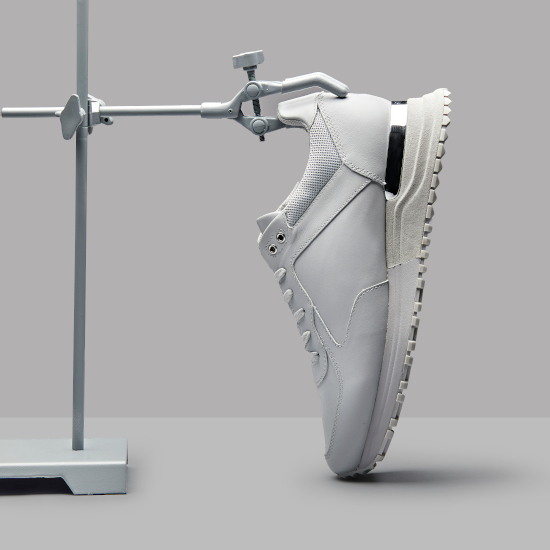 1. AVOID THE WASHING MACHINE
It is a common misconception that putting canvas trainers in the washing machine is the most effective way to clean them. In fact, the wear and tear of the spin cycle and the heat of a tumble dryer can cause them to rip, tear and discolour. It might remove some stains from the material, but it will turn the rubber an unsightly yellow colour. DON'T DO IT.
2. BRUSH IT OFF
Always start cleaning your trainers by brushing the upper and midsole first with a firm brush. This will get rid of any dry mud that would otherwise embed itself deeper once wet.
3. SOAPY WATER
When cleaning trainers, a microfibre cloth is generally seen as the most effective tool for cleaning white trainers, with a tiny bit of warm, soapy water the odd spot clean will preserve the natural colours much more effectively than anything else.
If you've got a few stubborn stains, then take a toothbrush dipped in vinegar to spot-clean these sections. Afterwards, put your trainers near the radiator and stuff them with paper towels to help them dry.
4. DITCH THE LACES
It's impossible to clean laces properly without removing them, if you don't they'll simply go off-colour after scrubbing. Remove the laces completely and wash separately in soapy water. Once soaked, dry them on a radiator or the washing line.
5. STORE IN BOXES
Keep your trainers boxed like a true sneaker aficionado and you can store them in dust free home, maintaining that "box fresh" look in the process.
6. ALL WEATHER SPRAY
Buy Crep Protect or similar sprays and coat your trainers before you first wear them. This will leave an invisible layer of protection against rain which will age your shoes. It also makes scrubbing dirt off them much easier.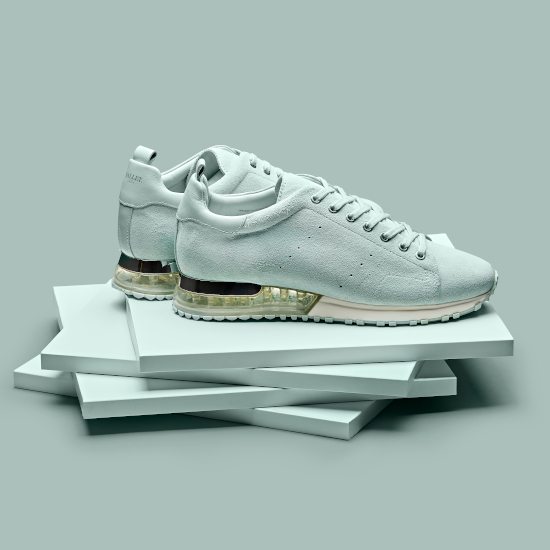 What did you think of this post?